Career Services has launched the 2022 First Destination Survey for the Undergraduate class in Winona. Seniors, you should have received an email with a link to your survey or you can complete it this week during Senior Week events.
Scan the QR code to complete your survey & be entered to win a pair of Apple AirPod Pro ear buds*. Show the email confirmation of your survey response during Senior Week & receive a Saint Mary's University of Minnesota Cardinal Tumbler, compliments of Career Services.
This First Destination Survey is the official university survey, conducted annually that reports the first destination of our graduates. The Class of 2022 consists of all students who receive an award from the university between July 1, 2021 – June 30, 2022. The report of the Class of 2022 will be released next spring after the close of the survey.
Congratulations Graduates! We can't wait to see where your Saint Mary's degree takes you next. Share your Cardinal pride on social media #Cardinal2Career.
Seniors scan the QR code to complete your survey: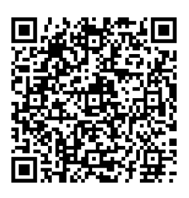 *All surveys received by June 1, 2022 will be placed into a drawing for 1 pair of Apple AirPod Pro ear buds.